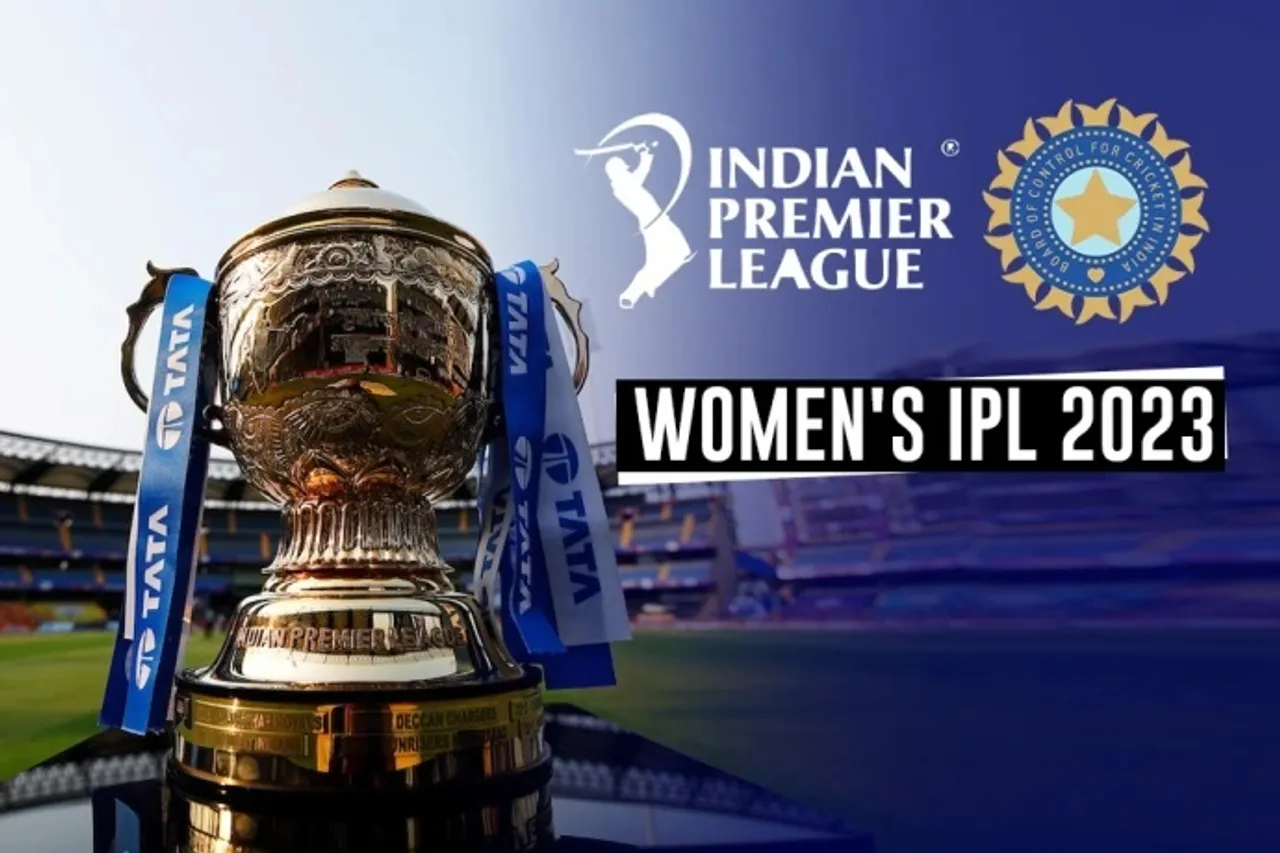 New Delhi: BCCI Wednesday earned Rs 4,667 crore from the auction of five teams for Women's IPL for five years.
The owners of men's IPL teams Mumbai Indians, Delhi Capitals and Royal Challengers Bangalore, as well as the Adani Group and Capri Global, have won bids to own the five women's IPL teams at the auction.
The teams will belong to the cities of Mumbai, Delhi, Bengaluru, Ahmedabad and Lucknow.
Adani Group will own Ahmedabad team while Capri Global will own the Lucknow team.
Adani Group shelled out maximum for Ahmedabad team. It was highest bidder with Rs 1289 crore.
Mumbai team was sold for Rs 912.99 crore closely followed by Bengaluru team which was sold for Rs 901 crore.
Delhi shelled out Rs 810 crore while Capri Global had lowest bid of Rs 757 crore for Lucknow team.
The inaugural tournament, which will be called Women's Premier League (WPL), will be played in the month of March in Mumbai at a couple of venues.
The tournament will run for 18-19 days and will end before the start of Men's IPL in the last week of March.
Also read: When and how a Women's IPL team owner will make a profit
BCCI secretary Jay Shah took to Twitter to announce the outcome of the closed bids.
"Today is a historic day in cricket as the bidding for teams of inaugural #WPL broke the records of the inaugural Men's IPL in 2008! Congratulations to the winners as we garnered Rs.4669.99 Cr in total bid. This marks the beginning of a revolution in women's cricket and paves the way for a transformative journey ahead not only for our women cricketers but for the entire sports fraternity. The #WPL would bring necessary reforms in women's cricket and would ensure an all-encompassing ecosystem that benefits each and every stakeholder," Shah said.