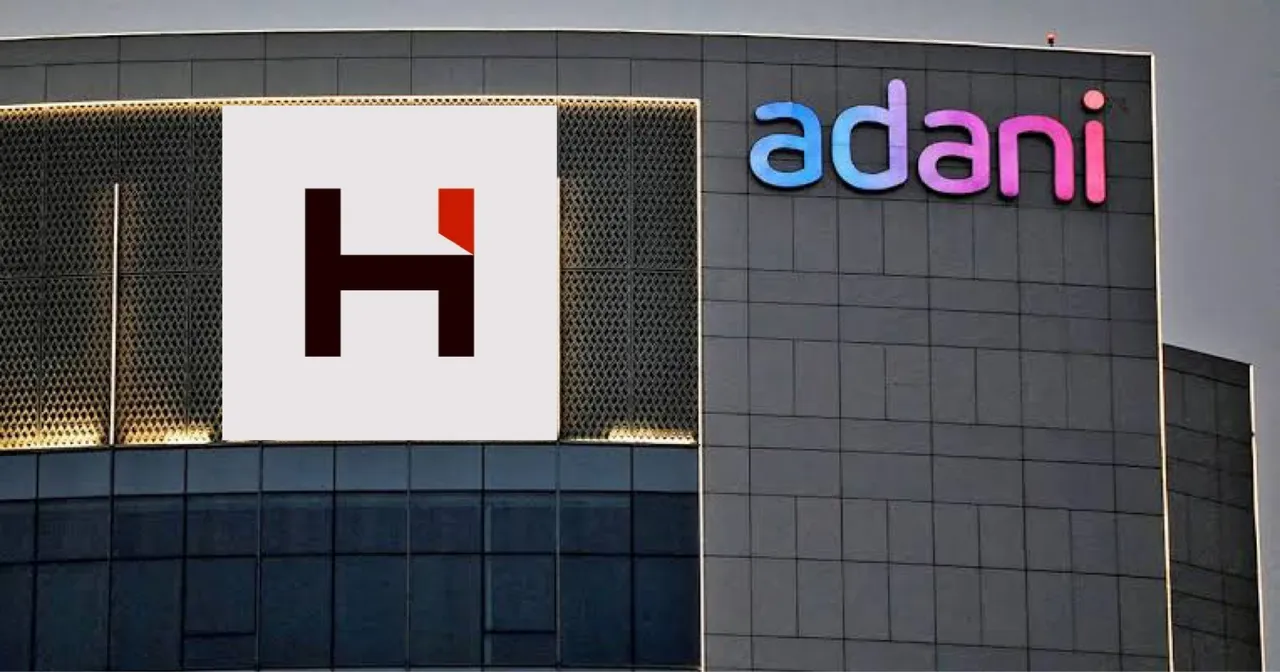 New Delhi: When Gautam Adani appeared in Aap Ki Adalat on India TV, many wondered how the channel allowed the businessman's show to be telecast on NDTV, a news network owned by the Adani Group.
However, no one in the industry or any viewer could guess the real reason behind it.
Just days before, Adani had chosen India Today Group for his first television interview in India where he talked about the acquisition of NDTV. However, that interview was not aired on any other channel outside the India Today Group.
When Aap Ki Adalat was aired on both India TV and NDTV, little did a viewer know that the richest man in India and the third richest man in the world was being interviewed by a channel in which he had invested a significant amount.
Adani-India TV connection 
It came to the fore when the US-based short seller firm Hindenburg Research, in its report on the Adani Group, revealed that Milestone Tradelinks - allegedly a shell company of Adani Group - is also a shareholder in India TV.
"Milestone Tradelinks is also a shareholder in India TV (a fact that we do not think has come into public conscience at a time when Adani has acquired another media entity: NDTV)," the Hindenburg Research report said.
In its report, Hindenburg alleged that Milestone Tradelinks is one of the shell companies of the Adani Group.
Adani Group stocks fell sharply for 3 days in a row, after the Hindenburg Research report.
"Milestone Tradelinks is another entity claiming that its main activity is trading in silver and gold, per its annual report. It is located in the same dilapidated building complex as Rehvar Infrastructure (see above) in Ahmedabad. We found no website for the entity. Nor could we find any employees on Linkedin," the short seller said.
"The registered phone number of Milestone Tradelinks, per 2022 corporate filings, is the same as auditor Dharmesh Parikh & Co, the co-auditor for Adani Green Energy, and previously an auditor of Adani Enterprises, Adani Total Gas, and Adani Transmission," it added.
Hindenburg concluded in its report that Milestone Tradelinks is obviously intricately tied to Adani Group insiders.
"Milestone Tradelinks, another claimed silver and gold merchant also run by a longstanding employee of the Adani Group and a former director of Adani companies, invested INR 7.5 billion (U.S. $101 million) into Adani Infra. Once again there was no disclosure of it being a related party loan. What is the explanation for the lack of required disclosure? What was the purpose of the loan, and what was the original source of the Milestone Tradelinks funds?" Hindenburg asked.
Adani Group, in its response to the Hindenburg report, contested saying, "The above-cited transactions with Krunal Trade & Investment, Vakoder, Rehvar Infrastructure, Milestone Tradelink, ardenia Trade and Investment and the 'private Adani entities' are not 'related party transactions' under laws of Indian or accounting standards. Consequently, we are neither aware nor required to be aware of their 'source of funds'.
"All transactions cited above between the Adani listed entities and the "private Adani entities", i.e., Adani Estates Private Limited, Sunbourne Developers Private Limited are related party transactions, which have been undertaken on arm's length terms and in compliance with applicable Indian laws and standard, and have also been fully disclosed as related party transactions."