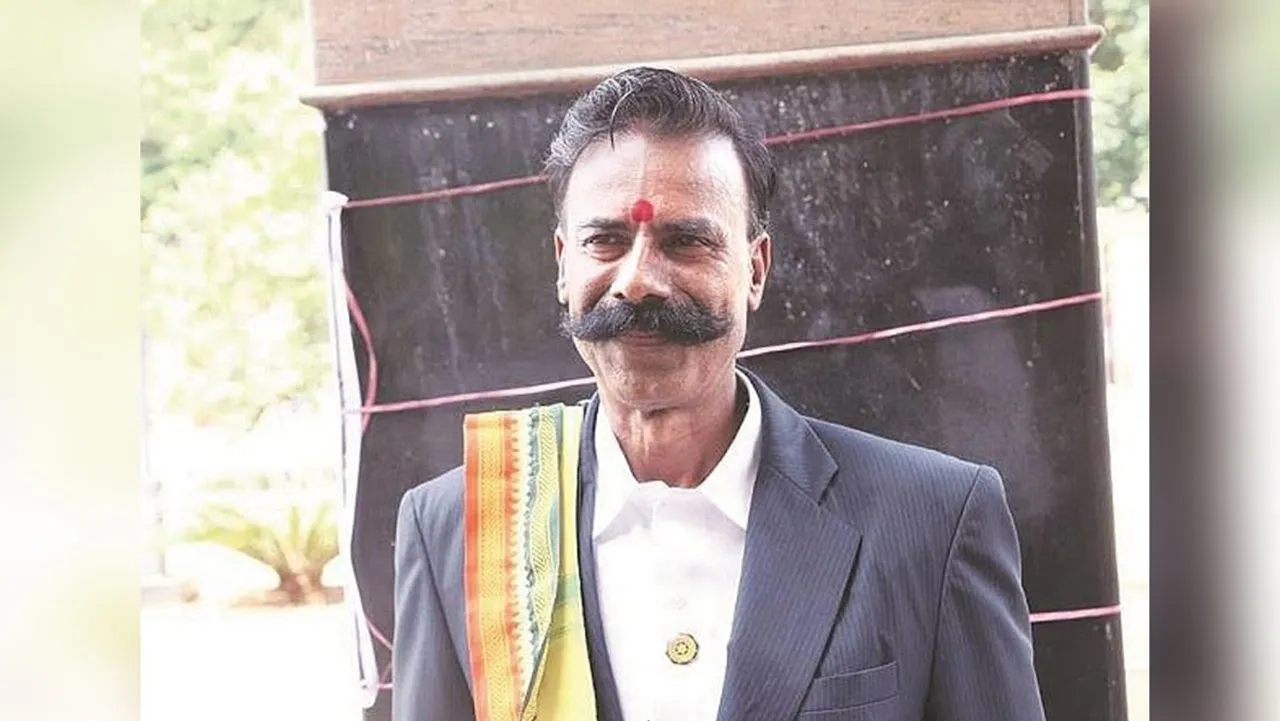 Hyderabad: Undeterred by defeats 236 times in various polls he contested in the country, K Padmarajan from Tamil Nadu has filed his nomination as an independent in Gajwel constituency from which the Chief Minister is contesting in the November 30 assembly polls in Telangana.
Popularly known as "Election King", Padmarajan said it is his 237th nomination in elections ranging from local bodies to presidential, spread across states like Tamil Nadu, Karnataka, UP and Delhi.
Padmarajan, who runs a tyre repair shop, said he started the marathon of filing nomination in Mettur constituency in Tamil Nadu in 1988 assembly elections and from then on, he has contested against former Prime Ministers Atal Bihari Vajpayee and PV Narasimha Rao also.
The sexagenarian who calls himself a homoeopathic doctor, said he created several records with his passion for contesting in polls and spent about Rs 1 crore towards his obsession.
He also contested against AICC former chief Rahul Gandhi in the 2019 general elections from Wayanad in Kerala.
"The highest votes I ever polled were over 6273 in Mettur constituency in the 2011 Tamil Nadu assembly polls in 2011," adding he garnered zero votes in some panchayat elections.
According to his affidavit filed on November 4, neither he nor his family member ever filed Income Tax returns and declared Rs 1,10,000 worth movable assets, including a moped and annual income of Rs 1 lakh.
The affidavit says he studied up to class 8 and is pursuing MA (History) from Annamalai Open University.